Kate Hudson took her beau Lance Armstrong to spend lunch with her mother Goldie Hawn at Ivy On The Shore on Tuesday, July 1.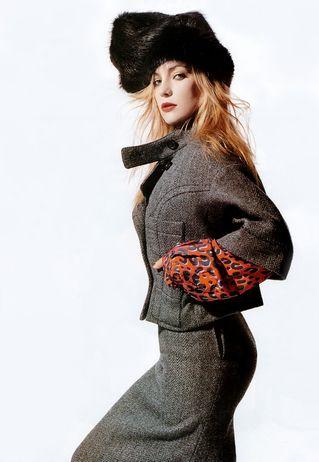 The actress, who looked alluring in a summery green backless halter dress with a plunging neckline, accessorized with nude thong sandals, shades and shoulder bag; and wore a chunky bracelet and wrapped arm band on her left arm. Her hair was swept up and tied in a bun. Her boyfriend wore a gray Nike T-shirt and matching pants.
The celebrity couple arrived around 2 PM and sat with Goldie Hawn and an unidentified male friend on the patio at the back of the beachside restaurant. They got some privacy from fellow diners and the throng of paparazzi camped out front by sitting on the patio.
The onlooker revealed, "They looked like they were having a great time and enjoying each other's company. Goldie was all smiles. Lance was sitting next to her and they were chatting while Kate was laughing. They were all just really happy."
Last month, Kate and Lance had bonded with each other's children on a trip to Canada, where Lance participated in a cycling event to raise funds for two regional cancer centers.
Kate, 29, and Lance, 36, started dating in May in Lance's hometown, Austin, TX. Later that month, the couple were seen getting affectionate while attending the Dolce & Gabbana bash in Cannes. Kate married The Black Crowes frontman Chris Robinson in 2000. She gave birth to their son, Ryder Russell Robinson, on January 7, 2004. The couple filed for divorce in November, 2006, citing irreconcilable reasons.
Rumor has it that the breakdown of Kate's marriage was triggered by her affair with Owen Wilson, her "You Me and Dupree" co-star, whom she started to openly date after filing for divorce from Robinson. Kate and Owen split in May 2007.
Lance Armstrong has three children from first wife Kristin Richard whom he married in May 1998: Luke, born in October 1999, and twins Isabelle and Grace, born in November 2001. The couple divorced in September 2003. He was previously engaged to singer-songwriter Sheryl Crow in September 2005 but the couple split in February 2006.
Comments
comments