Christina Aguilera has revealed the secret to maintaining a steamy marriage after giving birth – sneaking out for a late-night cocktail after she puts her son to bed.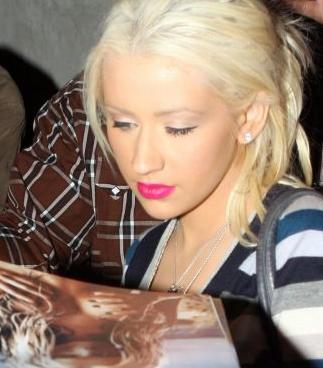 The 27-year-old star gave birth to son Max with music executive Jordan Bratman earlier this year.
Christina Aguilera has previously put off having more children until she can find time in her busy schedule. She insists that she is managing her time well enough to save her nearly three-year-long marriage to Bratman because they "make sure we have Mommy and Daddy nights out".
The singer revealed, "Our child comes first, obviously, but there are certain things you can do."
She added, "Once we know he's in good hands, we go out late at night and have a few drinks. Then we'll come home, dim the lights and do our thing… and I'm not going into any more detail than that."
Comments
comments