Hollywood's on-again, off-again couple – Kate Hudson and Owen Wilson – are on yet again.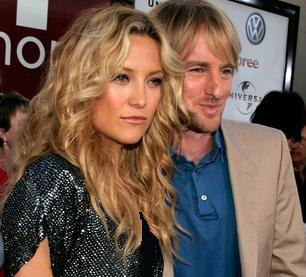 A source revealed of the pair, who spent all of Sunday together at Wilson's Malibu home: "They're back together.
Also there: Hudson's 5-year-old son Ryder.
Hudson, 29, and Wilson, 40, were most recently linked in Feb. 2008, where they appeared cozy at the Academy Awards last year. The two continued to hang out for several months – even celebrating Hudson's birthday in Miami – before breaking up again in May 2008.
A friend of Wilson revealed at the time: "It was a pretty bad breakup. Owen said it was a tough one. He definitely doesn't want to dwell on it. He wants to put it behind him."
The two began dating originally in Sept. 2006, after filming You, Me and Dupree together. They later split in June 2007, but remained "friends" at the time, according to a source.
Comments
comments