Kate Middleton, who was being "hounded" by paparazzi in the same way as Britain's late Princess Diana was, is having a book written about her.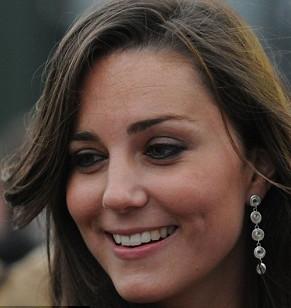 The 26-year-old girlfriend of Britain's Prince William is to be the subject of "Princess in Waiting," which was a biography written by Claudia Joseph.
The author is believed to have spoken to some of Kate's family and close friends "who have provided an intriguing insight into the extraordinary journey she has made from the back streets to an apartment in the royal residence Clarence House."
The book is reportedly published by Mainstream and is released in April.
The cover indicated: "With her glossy hair, classic looks, natural appearance and cut-glass accent, Kate Middleton displays all the poise and breeding expected from the wife of their heir to the throne. Yet behind her polished veneer lies the extraordinary tale of an impoverished working-class family that overcame deprivation and adversity to rise to the upper echelons of society."
Kate Middleton and Prince William have been dating for around five years after meeting at the University of St Andrews in Scotland.
The brunette beauty currently works for her parent's company Party Pieces, which supplies items for children's parties.
Earlier this year, Kate was criticized for not having a career.She earned a nickname 'Waity Katie' after it was suggested she had stopped working in favor of waiting for Prince William to propose. Queen Elizabeth, Prince William's grandmother, was said to be becoming increasingly concerned with Kate's lack of full-time employment. Royal aides suggested the issue of Kate's career would have to be resolved before Prince William could announce his engagement to her.
Comments
comments