Miley Cyrus, who previously received a recording studio for a birthday gift, will perform at NBC's 11th annual 'Christmas in Rockefeller Center' in New York City on Wednesday, December 3.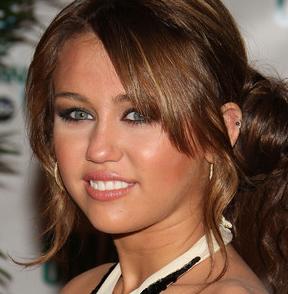 The previously announced guests at the 76th formal tree lighting ceremony include Stephen Colbert, the Jonas Brothers, Tony Bennett, Faith Hill and even Kermit the Frog.
NBC's Today show weather anchor, Al Roker and 30 Rock star, Jane Krakowski will host the hour long event which will be broadcast live at 8 p.m. EST
The tree lighting ceremony is a tradition that dates back to the Great Depression. A tree was first erected on a muddy construction site in 1931 by workers building the Rockefeller Center complex. Then, in 1933, the tree was decked with 700 lights and placed in front of the then 8-month-old RCA Building (now the GE Building).
Meanwhile, the "Hannah Montana" star and Justin Gaston were spotted during another chaperoned date with Miley's mother Tish and younger sister Noah in New York City.
The 'family' stopped at Serendipity 3 as it shopped on Wednesday, November 26, perhaps to beat the Black Friday rush.
Miley Cyrus is in New York to perform at the Macy's Thanksgiving Day Parade.
Comments
comments