Kate Middleton, the former girlfriend of Prince William, is "appalled" by the nasty attacks against her mother in the wake of her split from Prince William.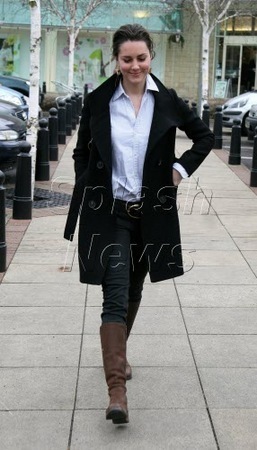 Close sources reveal that Kate Middleton blames snobbish courtiers and some of Prince William's circle of friends for the unfair whispering campaign against her mother Carole Middleton. She also believes that royal aides have been briefing against her and her family.
A well-placed source revealed, "Kate will stay silent as agreed and she will. But it is fair to say she is appalled and upset at some of the awful things being levelled at her family and particularly her mother."
A source added, "She is not a broken woman, far from it, and nor for that matter is her mother. The Middletons are a close family. The comments about Carole, attributed to people close to the royal family say more about them than Kate and her family."
Kate Middleton, 25, was actually upset by tactless remarks about her mother's chewing gum at Prince William's passing out ceremony at Sandhurst. She was also, according to those in her circle, irritated by ridiculous assertions that Carole let herself down by saying "Pleased to meet you" instead of "How do you do" when being introduced to the royals.
Kate Middleton, who received a telephone call from Prince William showing support over the weekend, has read a number of newspaper reports about the break-up.
Some sources insist that Carole Middleton is "distraught" over William and Kate's decision to split. But others say that both her parents are simply concerned for their daughter.
Kate Middleton is currently staying at her family home in Berkshire but friends say she may take a short holiday to escape the press attention.
Comments
comments