Kate Middleton attended the nuptials of close friend of her fiancé Prince William in Aldborough, North Yorkshire on Janauary 8.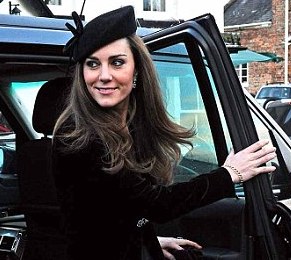 The brunette beauty, who turned 29 on Sunday, wore a slimming velvet topcoat with a plunging neckline, purple heels and black pillbox hat. She was spotted chatting with Prince Harry during the course of the festivities.
Prince William was involved in the ceremony as one of the ushers when he attended a traditional pre-wedding lunch earlier in the day.
Comments
comments