Kate Middleton, who is the girlfriend of Prince William, may have the poise of a Royal, but only when she is not riding a horse.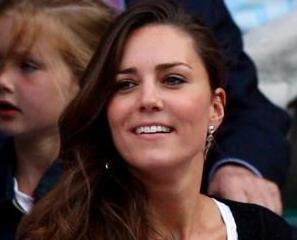 The Royals love horses and the Queen rides regularly. You could say, when it comes to horses Kate bucks the trend, because she is allergic to them.
The brunette beauty keenly watches her prince play polo but only so that she can discuss the game with him later, not out of any unbridled enthusiasm for the game.
Kate Middleton's allergy became public knowledge after Australian author Kathy Lette referred to it in an interview with Reader's Digest, according to the report.
In her interview, Kathy recalled a polo match in which she found Kate sitting alone in a tent intently watching William play.
Kate Middleton told Kathy: "I've got to pay attention to every second. I'll be discussing the game in minute detail later on [with Prince William]."
Kathy asked: "Why don't you play polo yourself?"
Kate replied: "I'm allergic to horses."
Comments
comments