Kim Kardashian has nothing, but praise for Jessica Simpson, who has become the target of media mock concerning her fuller figure.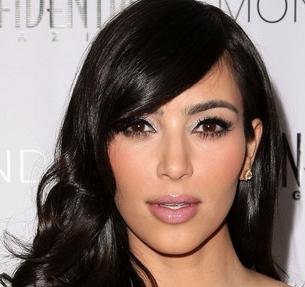 In an exclusive interview, she says: "Call me crazy, but when I saw the picture [of Simpson performing Jan. 25 in Pembroke Pines, Fla.], I was like, 'Oh my God, Jessica looks hot!'"
In the same tone, Kim also has good words for the outfits that Jessica wore during the event. "I actually love the outfit. I think she looks amazing. I love high-waisted jeans, I loved that belt, and her hair looked fabulous," she claims.
Relating Jessica's outfits to her fuller figure, Kim comments, "I get that she does look curvier, but to me, there's nothing wrong it."
Often being the subject of media headlines due to her own curvy physique, Kim revealed: "It doesn't really bother me anymore. I love curves. Being super skinny just isn't attractive to me. When I saw that picture, I knew everyone was going to say something. And I thought, 'You know what? Leave Jessica alone!' She's fabulous, she's a really sweet girl, and I admire her for putting up with it."
Kim Kardashian is the next person after Ashlee Simpson who defends Jessica Simpson's fuller figure. On Tuesday, January 27, Ashlee wrote a post on her blog, stating she was "completely disgusted by the headlines" concerning her sister's weight.
"Since when did a woman's weight become newsworthy," so read the headline that accompanied her post. "All women come in different shapes, sizes, and forms and just because you're a celebrity, there shouldn't be a different standard. How can we expect teenage girls to love and respect themselves in an environment where we criticize a size 2 figure? Now can we focus on the things that really matter," the singer and mother of one wrote.
Comments
comments