Kate Middleton and Chelsy Davy are set to attend Britain's Prince Charles' 60th birthday celebrations later this year.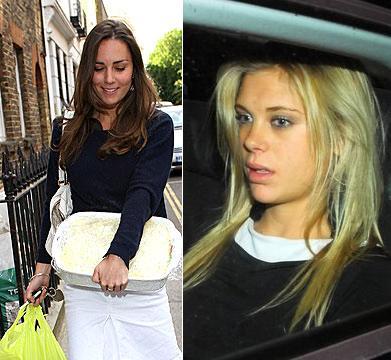 The girlfriends of Prince William and Prince Harry respectively have been invited to attend the party at Buckingham Palace by Queen Elizabeth.
More than 150 guests, who are including a host of dignitaries, rumored to include Prime Minister Gordon Brown, are due to attend the lavish banquet that will take place on November 13, the day before Charles' birthday.
The invitation is the first time Kate, 26, or Chelsy, 22, has been invited to a formal reception at the palace, although both attended the wedding of Peter Phillips, who is Prince William and Prince Harry's cousin, earlier this year.
A source is quoted in Britain's The Sun newspaper as saying: "It would have been a snub to Prince William and Prince Harry to have left their girlfriends' names off the guest list."
The party will have a strict dress code, with the women wearing long dresses and the men black tie.