Kate Middleton is desperate to have a baby.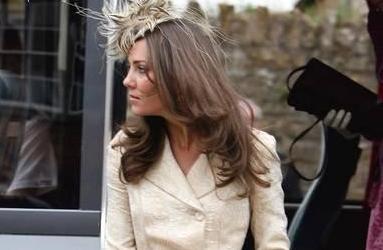 Friends say the 27-year-old brunette beauty is worried her royal boyfriend, Prince William, will put off a royal wedding until he has finished his RAF helicopter rescue training in 2016.
By then, Kate will be almost 35 and she is reportedly terrified she will run out of time to have children.
A source said: "Kate's very happy in her relationship with William and ever since he started his training they've seen more and more of each other."
The source continued: "He has some married quarters and Kate spends a lot of time there living under the same roof. But when they finally marry, she and William will be under the most incredible pressure to start a family."
The source added: "She knows the clock is ticking and she doesn't want to see 30 come and go and find herself short of time and plagued by health problems that come with older pregnancies."
Kate's family is also said to be concerned the 26-year-old prince is not intending to marry his girlfriend of five years.
A family friend said: "He is a lovely young man and will make a wonderful son-in-law. But the Middleton's know enough about the royal family by now to know that they can make some terribly selfish decisions."
Comments
comments