Kate Middleton has been accused of "exploiting" her relationship with Britain's Prince William.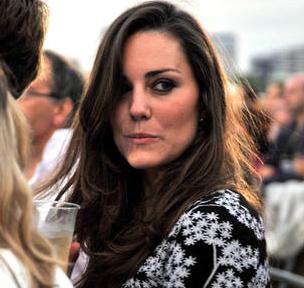 The 27-year-old brunette beauty, who has been dating the royal for five years, has been criticized for appearing on brochures and web pages for a range of princess-themed products sold by her parent's company Party Pieces.
A source said: "This is plainly cashing in on palace connections and the royals aren't going to like it. Kate is a famous woman only because of [Prince] William and it's clear to see that any product she endorses with a regal connection will sell. There's a very real concern that what she's doing trivializes the name of the British monarchy."
Kate has been working for the party supplies business full-time since September, when William's grandmother Queen Elizabeth expressed concern about her lack of a career.
She is in charge of website design and helps bring in new business. The new royal range features 84 items including dresses, tiaras, wand-making kits, stage coaches and treasure chests.
The source continued: "When the Queen wanted Kate to work she'd never imagine the family would use her connections to the monarchy in such an obvious way. It's no surprise the princess lines sell better than most. Cynics might think the company sees Kate's relationship with Wills as a marketing opportunity to exploit."
The source added: "It's no secret Kate would love to see Wills get down on one knee. It would be terrible if something like this jeopardized that."
Comments
comments