Zac Efron has pulled out of the musical remake of Footloose — nearly two years after he was in talks to reprise the role of Kevin Bacon from the 1984 film.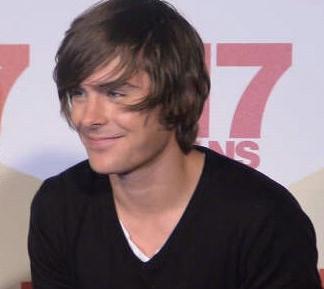 A Paramount Pictures representative said Monday: "Footloose is a project we've longed to see re-booted for a new generation. While Zac is no longer attached, we remain excited and committed to the collective brain trust of [director] Kenny Ortega, [producers] Neil Meron and Craig Zaden, who will reinvigorate the franchise. Their fresh take on the film will undoubtedly be filled with the same kind of breakout performances that we've come to expect from them."
Although Efron has yet to publicly address his reasons for dropping out of the film, he is reportedly trying to take on more varied roles.
Efron, who rose to fame by singing and dancing in all three of Disney's High School Musical movies, signed on to star in the Paramount flick in July 2007, the same time as his feature debut, a revival of the 1988 musical movie Hairspray, hit theaters.
The actor, 21, is currently promoting his film, 17 Again, which opens in theaters this April. He is also set to star in the drama, Me and Orson Welles, opposite Claire Danes. The film, in which he plays a Broadway actor who has a chance meeting with Welles in 1937, has not yet been released.
Ortega helmed the High School Musical franchise and will direct and choreograph Footloose, which is slated for a 2010 release date. No replacement for Efron has been confirmed.
Meanwhile, Zac wore a soft smile at a press conference in Paris, France on Monday afternoon (March 22).
A fan wrote: "I only have pictures of him because he left after 25 mins, while he should have stayed one hour. It was very fun. He looked at us when we said 'ZACC' and gave us with is smile but I looked away a little shy."
Comments
comments