Kate Middleton, the former girlfriend of Prince William, has regularly spotted at her favorite London nightspots since splitting from Prince William. It seems she has new smoking habit.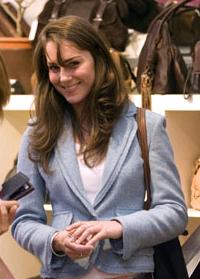 The 25-year-old brunette, who was out on the town for another night of partying, was caught with a packet of cigarettes peeping out of her handbag.
Kate Middleton, who arrived with her sister Pippa, and actresses Mischa Barton and Anna Friel also made a show at the club.
Comments
comments