Kate Middleton, who is the girlfriend of Prince William, is being "hounded" by paparazzi in the same way as Britain's late Princess Diana was, says the coroner who investigated the royal's death.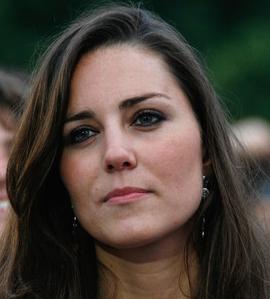 Lord Justice Scott Baker claimed that Kate receives much the same amount of media attention as Princess Diana did, suggesting the issue of the paparazzi is still a serious one for the royals.
Lord Baker revealed: "You only have to look at the papers today to see the paparazzi are hounding Kate Middleton in the same way Diana was previously being hounded."
Princess Diana and her boyfriend Dodi Al Fayed were killed in a car crash in a Paris tunnel in 1997 as they attempted to flee photographers. During his six-month investigation into the princess' death, Baker heard from over 240 witnesses. The role of the paparazzi was one of the many aspects he took into account during his investigation.
The inquest eventually found Diana and Dodi were unlawfully killed due to the "grossly negligent driving" of driver Henri Paul – who was drunk – and the paparazzi.
In 2007, William and Kate complained they were "aggressively chased" by photographs while leaving a London nightclub.
In a statement released by Clarence House, they said: "Prince William was concerned by the threatening behavior of the paparazzi in London last night. Having already been photographed leaving the club, he and Kate Middleton were then pursued in his car by photographers on motorcycles, in vehicles and on foot."
The statement also indicated: "The aggressive pursuit was potentially dangerous and worrying for them. It seems incomprehensible, particularly at this time, that this behavior is still going on."
Kate and William briefly parted ways last year, with the unwanted media attention Kate was receiving said to be one of the reasons behind their split.
Comments
comments