Madonna, who previously shared an advice to Britney Spears, and Guy Ritchie will be granted a preliminary divorce decree at the High Court in London on Friday, according to the court lists.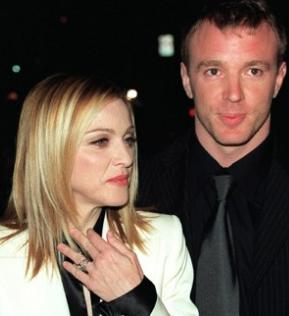 The divorce would be made final after six weeks and a day. The former couple announced they were divorcing in October after almost eight years of marriage.
According to the British press, Madonna, 50, and Ritchie, 40, reached a settlement over money and their kids Lourdes, 12, Rocco, 8, and David, 3. London's Evening Standard reports that Madonna will keep the bulk of her estimated $500 million fortune intact, though Ritchie was entitled by law to a share of it.
Additionally, Rocco and David will split time between the U.S. and London, while Lourdes, whose father is Carlos Leon, will live with her mother.
A friend revealed: "[Madonna] walked away without any of his money, much to her credit. He has done the same."
Another friend said: "He [Guy Ritchie] could have hugely boosted his bank balance and set himself up for life, but he already feels he has enough money. He also didn't want the whole thing dragging on in the public gaze for months and months and, in any case, his priority was the children's future."
But a source, which is close to the couple, insisted that's not true, saying: "He's going to get a huge windfall, contrary to what's being reported. He's getting a lot of money from the settlement. He's not the gentleman he's portraying himself as."
Madonna and Ritchie were married in 2000, shortly after the birth of their son, Rocco. Since splitting last month, Madonna has been linked with baseball star Alex Rodriguez.
Another source added that Rocco, eight, and adopted son David Banda, three, will split their time between America and Britain while 12-year-old Lourdes — Madonna's daughter from an earlier relationship — will live with her mum full-time.
Comments
comments