Kate Middleton preferred to stay in Clarence House's gymnasium after Prince William gave the keys to Clarence House in her pocket.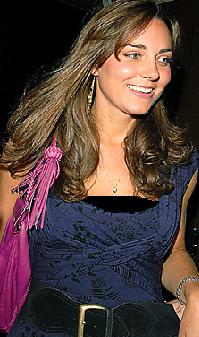 The girlfriend of Prince William has received the keys of Clarence House in her pockets. She prefers to stay at home in the Royal residence so that the gymnasium was installed there.
She still owned an apartment in Chelsea where she lives with her sister Pippa but friends revealed that she spends most of her time at Clarence House even though her boyfriend Prince William is not there.
Her royal aide revealed, "Kate has all her things there and asked William and Harry if they would allow her to build a gym. She works out for at least an hour a day and loves to stay slim and toned. She and Pippa use the gym all the time because it has great equipment and it's completely private."
Her royal aide added, "She has even had William and Harry doing crunches and press-ups."
Prince William wanted to decide to make about the woman many are predicting will be the next Royal bride.
The Prince has confirmed he will be attending the Lord Mayor's Sporting Heroes Dinner at the Guildhall on Thursday and I'm told he has the option to bring Kate.
The insider said, "There's a table for the Royal party and William has been invited to bring a guest."
Comments
comments