Katie Holmes and Tom Cruise took a flight with David and Victoria Beckham in a private jet from Los Angeles.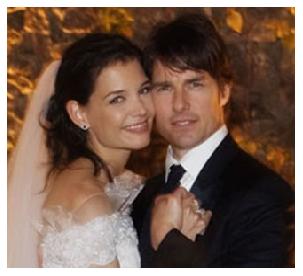 The celebrity couple, who also visited the private estate of Heidi Klum and Seal, admitted that they wanted to have some privacy and to "have some fun" on April 22, 2008.
Heidi and Seal were rumored to have a close friendship with the celebrity group.
A source, which is close to the David Beckham, revealed, "Heidi attended Victoria's birthday party in Santa Monica on Sunday and they often share their mothering and fashion stories. Heidi is adorable – the whole group just loves her."
There are rumors that Tom Cruise tried to convert all his friends to Scientology, saying, "As far as I know, Tom hasn't even brought Scientology up."
The star-studded jet returned to Los Angeles on April 24, 2008 after the revelers decided to stay an extra night.
An insider revealed, "They were going to come home earlier but were having such a nice time they decided to stay a little longer."
Comments
comments