Since Kate Middleton and Prince William rekindled their romance, reports revealed that the royal pair is again in love and talked about their marriage. None of this is confirmed but 25-year-old brunette has been welcomed back into the royal circle with open arms reports have claimed.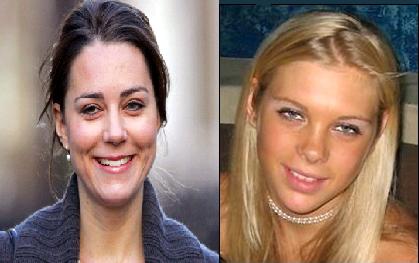 Kate Middleton was called the "Quiet Queen" by a magazine while Prince Harry's girlfriend Chelsy Davy was dubbed as the "Party Princess"
The weekly magazine calls them "two pretty girls, both out and about in London and both dating British princes – but that's where the similarities end as the two girls was recently spotted.
According to the weekly magazine, Kate Middleton, the girlfriend of Prince William, was seen in a typically pretty outfit with flat shoes on September 6 while Chelsy Davy was snapped in a sexy, vampy dress and killer heels leaving trendy Mahiki nightclub at 2:30 a.m. on Sept. 11. The blonde girlfriend of Prince Harry was drinking cocktails with two friends. She was also spotted in London to booze and shop with girlfriends before she starts her law studies in the renowned party city of Leeds in the North of England.
Sources revealed the whispers from Buckingham Palace that Queen Elizabeth II approves Kate Middleton but has yet to be convinced with Chelsy Davy — the flashy party girls who drives a Mercedes-Benz convertible.
Comments
comments