The Queen has voiced concern that Prince William should not announce an engagement to his long-term girlfriend Kate Middleton until she has secured herself a full-time job.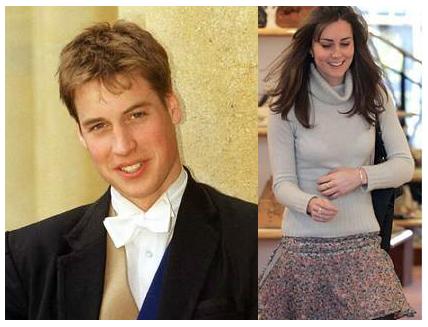 The 82-year-old royal, who was concerned that a marriage proposal would be premature, has privately made it known she believes that Kate Middleton should be settled in a career before the couple announce an engagement.
Sources close to the Queen last night said she was acutely aware that Prince William's public image could suffer if his girlfriend were not recognized as a working professional in her own right.
A senior aide revealed, "The Queen has had conversations with a few trusted friends about how to tackle what is being called the Kate problem. On the few occasions the Queen has met Kate, she has thought she is a nice enough girl. But the Queen has admitted she has no idea what Kate actually does."
The source continued, "Privately she is very concerned about what the repercussions could be if Kate is not in a stable job as and when [Prince] William is ready to propose. The Queen is very close to her grandson and they, of course, discuss Kate. The Queen is very aware that it's a serious and long-term relationship. Although they are not yet engaged, it seems more likely than not that Kate will be a Royal bride one day, and the Queen is of the opinion that Kate should be working. She believes in a modern Monarchy and feels very strongly that the Royals should be leading by example."
Even though the Countess' job as a public relations executive eventually caused problems with her new role as a Royal, her willingness to work is viewed favorably by the Queen.
According to a report, Kate Middleton is currently working for her parents' mail-order company, Party Pieces, which supplies children's party gifts. She previously quit her job as an accessories buyer for High Street chain Jigsaw at the end of last year and announced that she wanted to pursue a career as a photographer.
While Clarence House refuses to comment on speculation that William and Kate are about to get engaged, it is widely accepted within Royal circles that the 25-year-old Prince will make his girlfriend of nearly five years his bride.
A friend revealed, "[Prince] William won't be railroaded into a wedding – he still thinks he's too young to get married. But he has made a commitment to Kate and we are quite sure she is the one, when the time is right."
Clarence House has released a statement indicating; "We don't discuss any speculation about the Prince's private life." And Buckingham Palace has added: "It's not something we would ever comment on."
Comments
comments