Kim Kardashian, who has previously posed for Ralph magazine was pretty hot, sparked controversy that she was wearing a butt pad.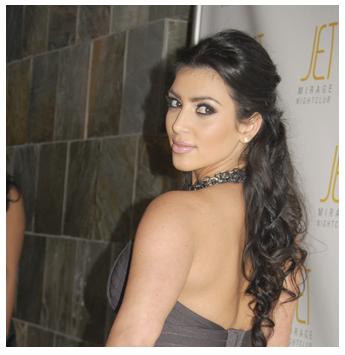 The socialite has laughed the rumors, insisting: "My tush is real." Here's what she had to say about it on her website:
OMG! When will people get off my a**, literally! Haha. I have said it a million times before and I'll say it again: My booty is as real as the designer items I'm auctioning off on eBay.
The reason I bring this up is because those jokesters at the Superficial claimed that I wear foam panties. NOT TRUE! (And I don't stuff 'em with Charmin either).
I think my photo shoots clearly prove I don't wear butt pads!
To all you non-believers, kiss my REAL and GORGEOUS a**!
The sexy socialite has opened her closet for recent auction. The "Kim's Closet Sexy Chic Style," which is on eBay website, wanted to bid to win Kim Kardashian's own fashion items.
Comments
comments