Prince William has whisked Kate Middleton off to Mustique for her second holiday on the exclusive Caribbean island in less than a month.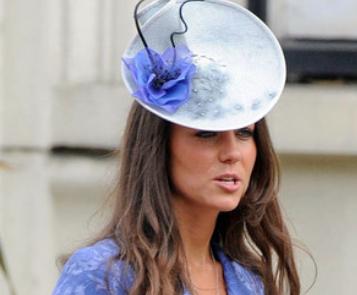 The 27-year- olds flew out on Wednesday after William finished a helicopter training attachment on Anglesey two weeks earlier than expected.
Kate spent a fortnight on Mustique with her family at the beginning of August.
She was back home for just ten days  –  during which she and William attended the wedding of their close friend Nicholas van Cutsem  –  before jetting off with her boyfriend for yet another ten-day break.
Fortunately Kate works for her parents, Carole and Michael, helping to sell children's party goods over the internet, so she didn't have to twist her boss's arm to allow her even more time off.
She and William have already enjoyed a week-long ski holiday together this year and spent several days in early January together in Scotland with Prince Charles and the Duchess of Cornwall.
The prince, who is training to become an RAF search-and-rescue pilot, had planned to spend the whole of August in North Wales but a period of fine weather meant that he clocked up enough flying hours to be given the last two weeks off.
It is thought that he and Kate are staying at an exclusive £2,000-a-night villa. The five-bedroom clifftop mansion is the most opulent on the island and has its own infinity pool.
The Duke and Duchess of York have stunned royal watchers by going to Spain on what is believed to be their first holiday together since they divorced.
They are staying in a secluded mansion on a £38million estate near Sotogrande, while their daughters are taking a break in the Caribbean.
The Duchess is said to be in a two-year-old relationship with Findus frozen food boss Geir Frantzen.
But the 49-year-old was desperate to get out of Britain to escape criticism over her TV documentary Duchess on the Estate, and turned to her exhusband rather than the Norwegian tycoon.
She was said to be inconsolable after critics panned the show and residents of the Northern Moor estate in Manchester complained she had portrayed it as deprived, crime-ridden ghetto.
Comments
comments