The international manhunt for accused killer Ryan Jenkins is over.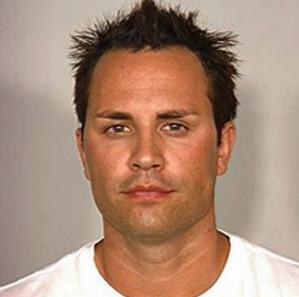 Canadian authorities confirmed Sunday night that Jenkins, sought after for the brutal murder of his wife, bikini model Jasmine Fiore, was found dead at the Thunderbird Motel in Hope, British Columbia, near Vancouver.
The Royal Canadian Mounted Police's Federal Border Integrity Unit say it's believed the 32-year-old, who is a native of Canada, took his own life. "We aren't releasing that cause of death at this time," Sgt. Duncan Pound tells PEOPLE. "What we're prepared to say is that the preliminary evidence at this time appears to be a suicide."
Jenkins was wanted in California on first-degree murder charges. He was found dead by motel staff and identified by fingerprinting, cops tell PEOPLE.
Fiore's dismembered body was found in a suitcase in Buena Park, Calif., on Aug. 15. The platinum blonde Playboy model's fingers and teeth had been cut off and pulled out to avoid identification, but she was able to be identified by the serial numbers of her breast implants.
Jenkins was a finalist on the VH1 show, Megan Wants A Millionaire, which has since been yanked off the air.
Comments
comments