Kate Middleton and Prince William plan a romantic New Year's Eve celebration together tonight before he takes up demanding duties with the RAF.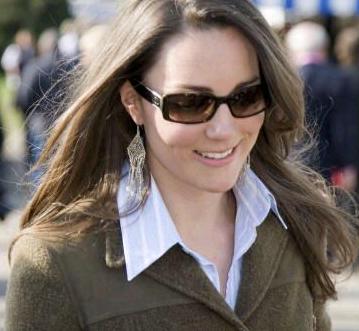 The royal couple was apart at Christmas, Prince William was on duty with the Blues and Royals and Kate Middleton was holidaying with her family in Barbados. But he promised her he would spend New Year with her.
Details of the couple's plans emerged, as a new picture of the young woman many predict will be the country's next princess was released. It shows a smiling six-year-old Kate in her school uniform, with hastily brushed hair and unruly eyebrows, which you could see here. The image is a far cry from the polished young woman who will spend this evening with the second in line to the throne.
Prince William was keen to spend New Year with Kate, however, particularly as in January he is due to go on secondment with the RAF followed by a stint in the Navy.
The pair had been expected to spend New Year abroad, but sources said they would celebrate it together at Highgrove, Prince Charles's Gloucestershire home, have also been mooted.
A friend revealed, "Whatever they decide, one thing is certain – they will be together. William has saved up a few days' leave between leaving the Blues and Royals and joining the RAF with the specific intention of spending it with his girlfriend. She is going to have to do a lot of waiting around over the next year and he wants them to have some quality time together."
Comments
comments