Prince William whisked his girlfriend Kate Middleton in a fairytale log cabin for a candlelit supper and there are a lot of speculation that he is going to pop the question.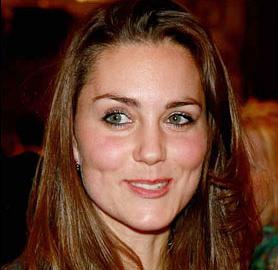 Kate Middleton, 26, was ecstatic when she arrived at the isolated lodge to find a table laid with crisp white linen and silver cutlery.
Prince William got his dad's flunkeys at Birkhall, where the lovebirds are staying on the Balmoral Estate in Scotland, to prepare the surprise.
Then the couple enjoyed an intimate meal with nobody else around before cuddling up beside a roaring log fire as temperatures outside plunged to -5°C.
A fishing cabin nestling beside the picturesque River Dee, which became their cosy lovenest, was where the 26-year-old Prince's late great gran the Queen Mother liked to get away from it all.
A source at Birkhall revealed last night: "She'd be very excited by the thought of her great grandson continuing the tradition."
Palace aides yesterday continued to insist there are no official plans for a royal wedding in 2009 — despite many bookies refusing to take bets.
Prince William will fly home from Birkhall later this week to start helicopter training with the RAF.
He will have to shave because beards are banned.
The source added: "William and Kate are enjoying some quality time together before he starts his helicopter training. Birkhall has dozens of tiny hideaways and lodges that are perfect for a romantic evening."
Comments
comments