Jennifer Aniston and Courtney Cox spent the start of 2009 indulging in a relaxing break on the beach.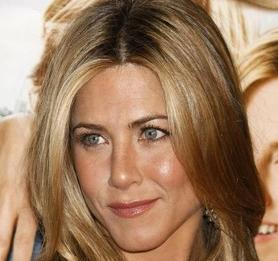 The best friends were in Los Cabos, Mexico, with a group that included Jurassic Park actress Laura Dern, Courteney's husband David Arquette and singer Ben Harper.
The group spent the day soaking up the sun on towels, with Courteney Cox eventually retreating from the sand to the safety of a deckchair.
They also enjoyed a group picnic, which was kept on a small wooden table to stop sand getting in the food and drink.
Both Jennifer Aniston and Courteney Cox dressed in bikinis to blend the Mexican weather.
Courteney Cox was sporting a dark purple bikini while Jennifer Aniston was flaunting a brighter orange two-piece bikini.
The day seemed to go without a hitch for the group, apart from a momentary problem with Jennifer Aniston's bikini bottom as she relaxed on her front alongside Cox. The problem was soon resolved by a quick tug on the material, leaving her free to continue topping up her tan.
Jennifer Aniston's boyfriend, singer John Mayer, did not make an appearance.
Comments
comments