Kate Middleton's family business sells thrones.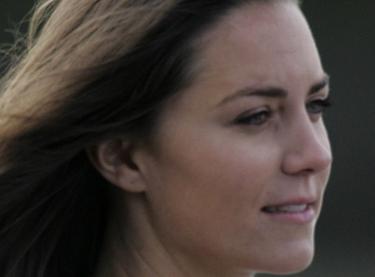 The brunette beauty, the long-term girlfriend of Britain's Prince William, works at her parents' mail-order depot Party Pieces and the company has launched a "make your own" regal chair.
The throne is designed for children and the Party Pieces' website suggests parents could "paint and decorate something special for a birthday girl or boy".
The chair can be used as furniture in a child's bedroom and is also described as "great for role play".
A source close to Kate – who is currently holidaying with her family in Mustique – said: "I can't help but wonder if Kate has sat in one of the thrones in anticipation of her one day marrying William and becoming queen."
Rumours William, 27, will soon announce his engagement to Kate, also 27, were fuelled earlier this week when it revealed Queen Elizabeth has invited Kate to a private lunch next month at Balmoral, her estate in Scotland.
A source said: "A one-on-one lunch with the queen will inevitably be daunting for Kate but it is crucially important in the development of their relationship.
"It is the clearest signal yet that the queen believes Kate is more likely than ever to become a fully fledged member of the family.
"They will discuss exactly what it would mean if Kate became royal highness and the extent to which her life would change."
It has also been claimed the couple – who have dated on and off for eight years since meeting at university – are currently looking for a house and are keen to move in together.
Comments
comments