Robert Pattinson has revealed why he auditioned for his role in Twilight — he was desperate to meet Kristen Stewart!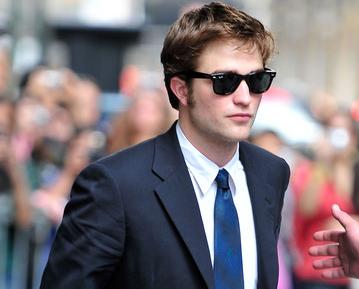 The British actor plays vampire Edward Cullen in the smash hit movie franchise.
But Pattinson, 23, admits he was only interested in the part so he could get up close and personal with Stewart.
"I read the script of Twilight and I barely knew that they were books too so I had no idea what I was letting myself in for," said Rob. "The only reason I went to the audition was to see Kristen because I had just seen Into the Wild. Of course I had a little crush on her."
Meanwhile, Pattinson is being so distracted by fans while his films his new movie, Remember Me, in New York; producers have been forced to lock down the set.
"[The crew] were told not to talk to the press at all. And when they talk on their phones about the shoot, they need to make sure no one else is around," a source said. "They've also started listing these rules on the top of call sheets.
"It's ridiculous. I worked on a film with Jennifer Aniston and it wasn't nearly this bad. Older people don't even know who he is.
"It's all the teenagers that literally scream when they see him who make shooting impossible. They've had to hire security, it's actually the same company Aniston used."
Comments
comments