Nelly and Ashanti are kaput, the New York Daily News reports. Both music stars, who have been together since 2003, are said splitting up over different directions they want to take regarding the future of their romance.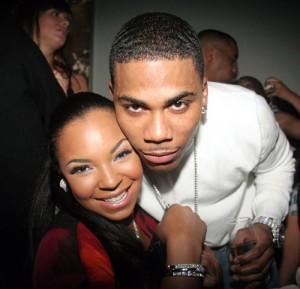 "Ashanti was ready to settle down, while her beau wanted to sow his wild oats," the New York Daily News claims. Adding fuel to the break-up report, Nelly reportedly has been seen spending time together with model-actress Melyssa Ford in Las Vegas and Miami.
Nelly and Ashanti have been secretly dating for years when he told reporters in November last year that their romance is "serious." At that time the hip-hop artist said, "That's the thing between me and her, we just like having fun ….. I think it's always serious when you can hang with a person continuously and [still] have fun."
As of the press time, there has been no confirmation or denial obtained from both Nelly and Ashanti.