Kate Middleton, who works a regular 9 to 5 job for five days a week, was compiling and editing catalogs for her parents' mail order party accessory business, according to a source.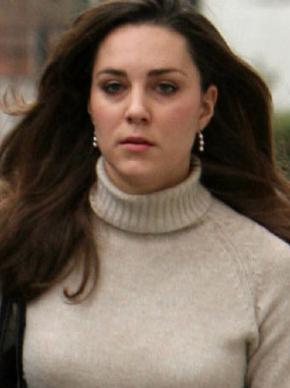 The brunette beauty, who has sparked recent reports that she spends her time shopping and partying, defies her critics by working for the family firm. Her parents run the business from their family home in Bucklebury, Berkshire, according to a magazine report.
Kate Middleton's critics had started referring to her as "Waity Katie" because she appeared to be doing little else other than waiting for Prince William to propose to her.
Recent reports, which was quoting senior Buckingham Palace aides, had suggested that the Queen was concerned about Kate's image and had privately suggested that she involve herself with charity work. But Kate Middleton told her friends that she is "workshy" and reports are "utter nonsense".
According to magazine, a friend revealed: "There is a complete misrepresentation about headlines such as 'Waity Katy.'"
The friend continued: "She is working very hard for her parents at their company Party Pieces and has been doing so for the past few months on a daily basis. The company is a big one and the catalogues are produced regularly. Kate's responsibility is helping to put them together."
The friend added: "She is a young woman who wants to keep active and that is why she is annoyed at the headlines saying she doesn't work. She is actually working full-time, is on the payroll and plans to continue doing the job."
Currently, she is also working with Richard Branson's daughter Holly, to organize a charity roller disco in aid of sick children and youngsters in deprived areas.
Kate Middleton's own interests lie in photography and fashion, fields she has not been able to pursue because of her high profile lifestyle. Businesses are reluctant to employ her because they don't want paparazzi camping outside their premises all the time.
Comments
comments