Just as Britney Spears seems to have kicked her addiction to fast food and even shared her diet secrets, younger sister Jamie Lynn has reportedly embarked on a binge eating mission.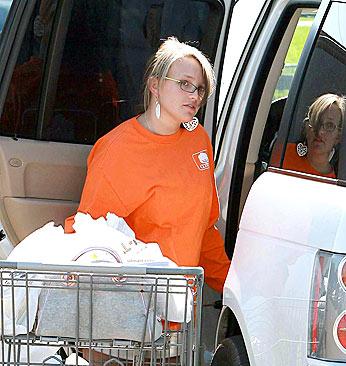 Pals are said to be worried about the "Zoey 101" star's health after she has turned to junk food following the birth of baby daughter, Maddie.
An insider revealed: "Jamie Lynn says she has been so busy with the baby she has not been looking after herself and instead of eating healthily has been gorging on burgers and fries – too often than is good for her."
The insider explained: "Everyone thinks she has been comfort eating because of the stress of being a new mum and on top of that she is having to deal with all the rumors that Casey Aldridge has been cheating on her."
The insider added: "She needs to start looking after herself better. Not just for herself but she has baby Maddie to think of now too."
The 17-year-old young mom was recently hit by allegations that fiance and the daddy of her baby Casey Aldridge cheated on her during her pregnancy, claims which the 19-year-old denies.