There is a speculation that Kate Moss dumped Pete Doherty because of having an affair with another model.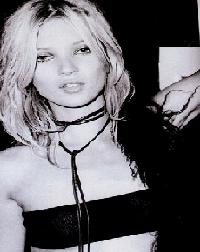 It turned out, Kate Moss dumped rocker Pete Doherty because he had a death wish. During the final stages of their relationship, the 33-year-old model became convinced the Babyshambles rocker planned to follow in the footsteps of his rock 'n' roll idols and die young after discovering his will.
A friend revealed, "Everyone thinks Kate ended it with Pete after pictures came out of him taking a model home. But that's not the reason – the real reason is because of Pete's death wish. Kate found a will he has recently written because he thinks his time will be up soon. She believes he wants to carve a place in rock 'n' roll history as one of the legendary hellraisers such as Jim Morrison, Sid Vicious and Jimi Hendrix, who all died in their prime."
The friend added, "She was livid because, when she confronted him, it came out that he'd told his family about it but not her. It really was the last straw. Kate's no angel and can forgive a lot of things but one thing she won't do is watch him die."
Meanwhile, the British supermodel has penned a song on the new Babyshambles album. The catwalk beauty is set to receive royalties for 'You Talk,' which she co-wrote with Pete.
Pete revealed, "I wrote that with Kate sat in bed. I was just trying to impress her and in the end she changed a lot of the words and it found its way on the album."