Nicole Richie and Paris Hilton and have inspired a jail-based porn film. X-rated movie 'Paris and Nicole Go to Jail' will feature characters based on the law-breaking 'The Simple Life' stars who serve time in jail together.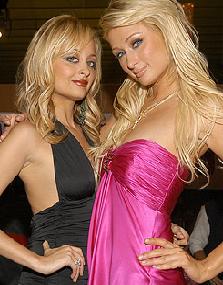 Porn stars Sindee Jennings and Aubrey Addams in the film that is out in September will play Paris and Nicole.
The pair learn "that life is different on the inside, and at first have trouble adapting, but soon learn how to get things in prison by becoming friendly with the warden, the guards, the inmates."
Paris recently served 23 days at Lynwood's Century Regional Detention Facility for driving with a suspended license. Nicole has been sentenced to four days behind bars after pleading guilty to DUI.