Princes William and Harry have given cold shoulder to former aides they accuse of exploiting the memory of their mother Princess Diana by not inviting them to her memorial service.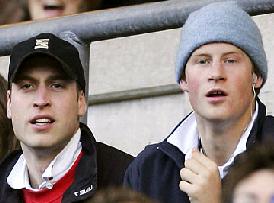 Among those who were not included are her former private secretary Patrick Jephson, Scotland Yard bodyguard Ken Wharfe and butler Paul Burrell. It is because they all cashed in on Diana's memories.
Patrick Jephson, the princess's most senior aide for eight years and her first private secretary, wrote a less than complimentary memoir, as did Wharfe, who guarded Diana until 1993.
However, their anger is said to be the most for Paul Burrell whose tell-all Diana's sons regard as a 'cold and overt betrayal'.
Also not included in the list is Diana's personal assistant for eight years Victoria Mendham, according to a newspaper's report.
Among the guests that have been invited to the ceremony, is their stepmother Camilla, the Duchess of Cornwall. She will be alongside Charles, and though she is dreading it as an extremely awkward moment, she believes that to stay away could be taken as a public confession of guilt.
A senior royal source revealed, "While she wants to publicly support her husband and always will, she believes she has been placed in an invidious position."
A pal of Prince William revealed that though her presence was not the 'ideal situation', the brothers were 'content for her to be there', saying, "Of course it is not an ideal situation but there was never any question of her not going. The service is being organized by William and Harry who accept that she is now their stepmother. They have a pretty good relationship with her now and are content for her to be there. They are handling the situation particularly maturely, in fact."
The memorial service will take place in the Guards Chapel at Wellington Barracks in London on August 31, the Princess' tenth death anniversary.
Comments
comments