"Private Practice" star Kate Walsh is getting divorced after a year of marriage.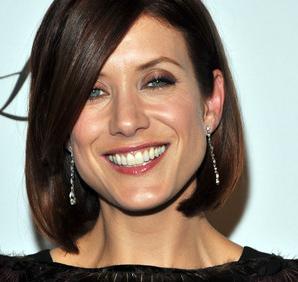 Alex M. Young, who is the husband of the actress, filed for divorce in Los Angeles on Tuesday. His petition cites "irreconcilable differences" but offers no further details.
The pair married September 2007, and the documents indicated that they separated Nov. 22.
The couple have no children together.
The 41-year-old actress is the star of the "Grey's Anatomy" spin-off "Private Practice" on ABC. Young is a top-ranking executive at 20th Century Fox.
The pair released a joint statement through the publicists saying the split was amicable and that Walsh and Young remain friends.
The breakup was first reported on a Web site for "The Insider" television show.
The couple have been married for just over a year. They met in early 2007 and got engaged only three moths later following a whirlwind romance.
Comments
comments