Prince William has been banned from spending time with Paris Hilton.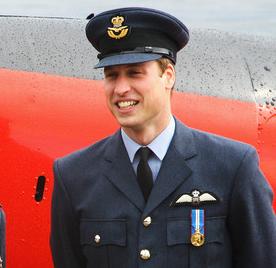 The 27-year-old royal had been invited to the Bongo Virus New Year's Eve party in Sydney, Australia but has been ordered by palace officials not to accept the invitation as the bash is being hosted by the hotel heiress.
A source revealed: "[Prince] William really wanted to go. But he has been told under no circumstances is he to associate with Paris."
Prince William and Paris Hilton reportedly swapped phone numbers during a recent night out at London nightspot Whisky Mist, sparking a flurry of text messages to the prince from the heiress.
The source dished the scoop: "His mates have been teasing him and, although flattered by her attentions, he has politely had to turn down the jaunt. But they got on great and he'll definitely be up for a few more drinks the next time Paris is in town."
At the end of the evening Prince William, who is heir to the throne behind his father Prince Charles, insisted his royal bodyguards made sure Paris was safely escorted to a taxi cab.
Meanwhile, Paris Hilton launched Keteke site at the Westin Palace Hotel in Madrid on December 9, 2008.
Comments
comments