The complete population census of 1911 has been posted online, disclosing that Kate Winslet's ancestors were publicans and Kate Middleton's were members of the Abermarle Club where Oscar Wilde was accused of being a homosexual.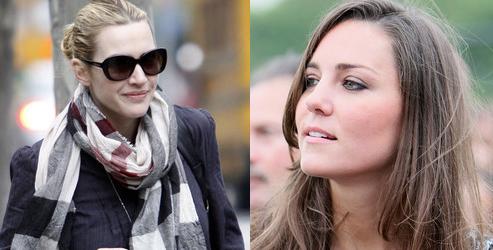 When the Southern English portion of the census was published in January of this year, it proved hugely popular as programs such as the BBC's Who Do You Think You Are fueled an interest in genealogy.
According to research commissioned by the census host website, 1911census, nearly a quarter of the 2,000 people polled (23 per cent) have actively researched their family tree in a variety of ways, with 2.9 million people visiting its own website since it launched.
The census was completed by 36 million householders on Sunday, 2 April 1911, and shows the name, age, place of birth, marital status and occupation of every resident in every home.
The website now carries the entire UK census including images of the handwritten forms themselves. People can also search for the history of the homes they live in.
Among the records is the paternal great-grandfather of Kate Middleton, Richard Noel Middleton, who is listed as a solicitor at 13 Albemarle Street in Mayfair, the address – up until World War One when it moved – of the Albemarle Club where Oscar Wilde was accused of sodomy by the Marquess of Queensberry in 1895.
Titanic actress Kate Kate Winslet's paternal great-great-grandfather John is listed as a retired Licensed Victualler while her great grandfather Charles Winslet was listed as still running an inn at the same address as today's Lion Public House in Reading, Berkshire.
The census records also include full details of British Army personnel and their families stationed overseas.
There were 135,866 people serving in the British Army and 36,804 people serving in the Royal Navy across the British Empire in 1911, including 69,785 serving in India. Today, the full-time trained strength of the UK Armed Forces is 173,920, and Britain has around 8,300 troops in Afghanistan.
Oliver Morley, from The National Archives, which has worked on the project, said the new passion for genealogy was heartening.
"Bringing this project to completion has been one of the most exciting events for us this year, and to know that so many people have been able to access part of their personal history online shows how valuable it can be to make these records available via the web," he said.
Comments
comments