Katie Holmes' Bob hairstyle has topped the 'Hot Hair' poll of tinsel town's leading ladies.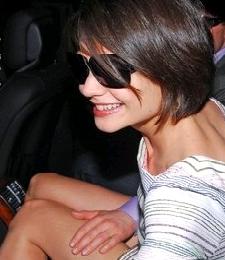 The poll was conducted by Life and Style magazine, which judged Holmes' style the best especially as it "shows off her cheekbones".
Gwyneth Paltrow, who followed Katie Holmes in second place, with her "straight style."
Victoria Beckham, who got the third place on the list, made Bob haircut a new trend in Hollywood.
The list for the top five 'Hot Hair' poll:
1. Katie Holmes
2. Gwyneth Paltrow
3. Victoria Beckham
4. Kate Walsh
5. Nicole Richie
Comments
comments