Nicole Kidman is set to compete with Katie Holmes to grace for the cover of Vogue Magazine, according to a report. Both women, who are linked to Tom Cruise, are set to go head to head for the cover shot.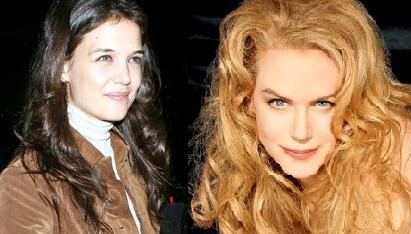 The weekly entertainment magazine claims that Katie Holmes and Nicole Kidman are battling to be Vogue's face for its December issue. Nicole Kidman, who is set to promote "The Golden Compass" film on that month, did very well for the magazine last year, according to a Vogue insider.
As for the current wife of Tom Cruise, Katie Holmes will promote the "Mad Money" film. The source revealed that the actress is worth exploring.
All reports revealed that the two gorgeous Hollywood actresses are civil to each other and always keep the kids in mind with their relationship, but a little competition never hurt anyone.
Comments
comments