Vanessa Hudgens has the image of a good girl based on her role in Disney's "High School Musical" until a scandalous report of her nude photos came into the picture.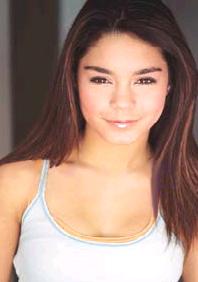 A scandalous report claims that the 18-year-old "High School Musical" star has posed for some racy shots and the photos may be available on the open market for sale.
However, it is still uncertain when the alleged snaps will turn up anywhere but it is obvious that everyone is looking hard for the evidence.
As for the other news, Vanessa Hudgens and Zac Efron were mobbed in London. A report includes, "Zac, Vanessa and the rest of the crew headed over to an HMV store in London, where a bloody great contingent of fans mobbed the cast."
Before the alleged nude photos scandal emerged, Vanessa Hudgens described herself, as "I'm a good kid. I've been brought up with very good morals, and I'm not going to go out and do something I don't want other kids to do."
She added, "I love being a role model because, in Hollywood, there aren't a lot of role models to look up to. The fact that there's a whole bunch of good kids coming out who are now stepping into the limelight, I'm very proud of that."
Comments
comments