Chris Klein may not be as popular as Tom Cruise but the "American Pie" actor is also known to have dated the current Mrs. Cruise. He was also speculated that he may have impregnated Katie Holmes long before she met Tom.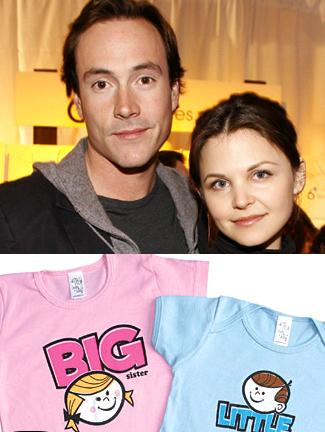 A report indicated that Katie Holmes was expecting a baby with her former boyfriend Chris Klein when they split in March 2005.
The "Mad Money" actress is said to have flown to LA to read for a film role with Tom in April. Katie and Tom got engaged in June and then Katie announced that she was pregnant with daughter Suri in October 2005.
A source has said that Chris had told him Katie was pregnant before her engagement to Tom was announced.
A guy claiming to be a friend of Chris Klein said, "Shortly after his relationship with Katie ended, Chris and I had a heart-to-heart. We were having dinner at Cafeteria, a restaurant in New York's Chelsea district, when Chris blurted out: 'Dude, you know I got Katie preggers.'"
The source, which also claims passed a polygraph test, "There was a long silence. I realized Chris had said more than he had intended. My next thought was: What happened to the baby?"
But Chris Klein never said anything since added, "From the look in Chris' eyes, I realized this was highly personal. I didn't want to probe any further. Chris never brought it up again but I know he must be reminded of Katie's pregnancy every time he sees her daughter, Suri."
Suri Cruise was born in April 2006, although the fact that she was not seen in public for five months.
Meanwhile, Katie Holmes is certainly passing down her trend-setting style to daughter Suri. From their matching bangs to their outfit, which are chich peacoats, the mother and daughter looked more stylish every week.
This week, Katie's assistant placing a large order from a baby store Petit Tresor in Los Angeles. Katie Holmes requested more than $2000 worth of clothing, including tons of girly spring dresses. One of those items included were two T-shirt sets that read "Big Sister" and other one side that reads "Little Brother."
Comments
comments