Katie Holmes plays babysitter for Victoria as she takes Suri for a day out with the Beckham boys.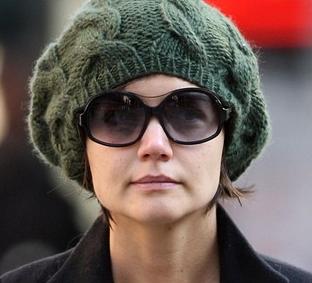 After reportedly falling out with her mother-in-law over babysitting arrangements, it was Katie Holmes' turn to take charge yesterday.
The actress was seen out and about in Los Angeles with two-year-old daughter Suri and Victoria and David's youngest two boys, Cruz, four, and Romeo, six.
Along with another helper, thought to be a nanny for the Beckhams, they all ventured out in Santa Monica to go to The Children's Arts Studio.
Suri looked cute as she held Katie's hand, dressed in a blue-spotted dress and red-striped cardigan, complete with her favorite accessory – a cuddly toy.
Meanwhile Cruz and Romeo cut a cool look in jeans and shirts and looked excited as they headed into the centre.
Perhaps Victoria had asked Katie to babysit as a favor after falling out with her mother-in-law Sandra recently.
Comments
comments