Katie Holmes enters a dance studio in Hollywood on Friday (March 27).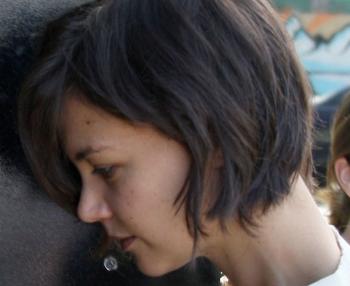 The actress has been visiting the studio throughout the week stirring rumors that she'll take another stab at Broadway.
More than a week ago, Katie showed up in Japan with long hair and a new look. According to a report, her complete makeover cost a whopping $43,000.
From spa treatments, ($10,000), tooth veneers ($28,921), and extensions ($3,000) the actress spared no expense.
Meanwhile, Katie Holmes selected another strange ensemble as she visited a dance studio in Los Angeles – pairing black stirrup tights with half-length tracksuit trousers (or sweat pants).
She splashed out £30,000 on a complete makeover to wow her critics in Japan at husband Tom's premiere, but with blue shirt, checked scarf and ballet shoes to complete her outfit, was impressing no one recently.
Comments
comments