Madonna confirmed her split with Brazilian model toyboy, Jesus Luz, during a 10 minute interaction with fans over Twitter, using her managers account.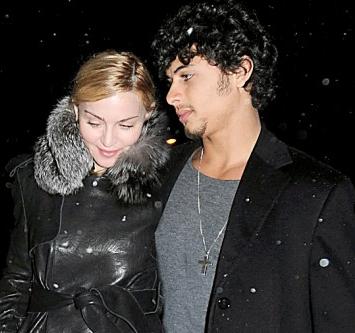 Alluding to reports of the split in the press a supporter wrote:
"Hello Madonna honey am glad you are single again – you made your best music as a single woman"
"Not as glad as I am," Madonna twittered in response.
Madonna, 50, is all set to adopt a 4-year-old girl, Mercy James, from Malawi. The singer is flying to the south-east African country with her son David Banda, 3, whom she adopted from the same country in 2006.
If the adoption process moves smoothly, Madonna will fly out of Malawi with Mercy within a week.
The girl is from the "Mchinji Home of Hope orphanage. She has no father and mother, they both died…We finished the assessment yesterday in readiness for the courts next week," an official at the ministry of Gender and Child Development told Reuters.
There is speculation that Madonna dumped Jesus after Malawian officials prodded her on the appropriateness of her dating a man 30 year her junior.
Comments
comments