Katie Holmes' baby making is on hold due to her red-hot film career – and hubby Tom Cruise is NOT happy!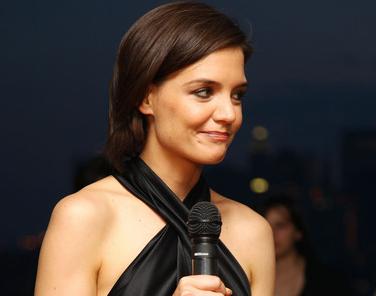 The 30-year-old Dawson's Creek beauty just signed to star in the new thriller Don't Be Afraid of the Dark – and pals say it will delay Cruise Baby No. 2.
While Tom has not complained to Katie, "he's bumming because he really wants another child – now!" a family friend told The ENQUIRER.
Katie promised her 46-year-old hubby that if he agreed to her recent All My Sons gig on Broadway, then she'd try to get pregnant this spring.
"But Katie was such a hit that she right away landed a film role in The Extra Man, and that led to another movie project," said the source.
"Katie feels she had to strike while the iron is hot career-wise. Since she's only 30, she feels there's plenty of time for more kids," said the source, especially since she turned down reprising her role in bat-sequel The Dark Knight.
Meanwhile, Tom Cruise has made no secret that he'd love to make babies NOW!
Comments
comments