Katie Holmes, who was previously spotted wearing another hairstyle, was showing another fashion statement – she was wearing husband Tom Cruise's jeans.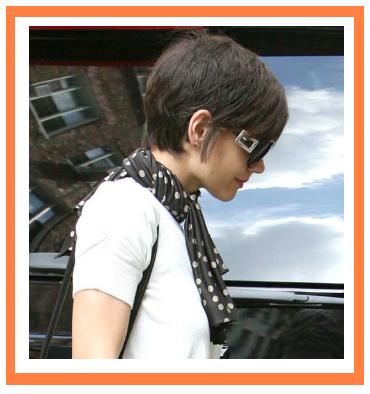 The "Mad Money" actress was wearing men's jeans on recent NYC outings. The couple's stylist Jeanne Yang confirms that they are Cruise's Prps Jeans.
Kim Dillard, who is a representative for Prps Jeans, revealed: "Prps has adapted the style for women in the new fall collection as the Boyfriend jean."
The 29-year-old actress, who makes her Broadway debut next month in Arthur Miller's "All My Sons," has been rocking the style when arriving for rehearsals and playing with 2-year-old daughter Suri Crusie.
A source revealed: "It's the new look Katie [Holmes] is going for."
A reason Holmes has been rolling them up? She's 5'9″ and Cruise is 5'7".
Katie Holmes and Suri Cruise hit "The Little Mermaid" on Broadway Wednesday night.
The source added: "Suri sat in Katie's lap the entire time with a bottle. Afterwards they went backstage to take photographs with the cast."
"All My Sons" starts in previews September 16 and officially begins a month later. It also stars John Lithgow, Dianne Wiest and Patrick Wilson. Katie Holmes will be in the production for 16 weeks.