Rapper Jay-Z revealed privacy is the reason he and Beyonce Knowles won't talk about their wedding or marriage.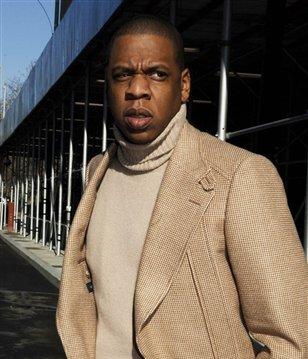 The rapper revealed: "I just think it's really a part of your life that you gotta keep to yourself."
The 38-year-old rapper continued: "You have to have something sacred to you and the people around you. I shared so much of my life… I should have something to hold on to."
Beyonce, 26, and Jay-Z tied the knot over three months ago in a "very special, very private, very intimate" rooftop ceremony, according to a source close to the pair. He was finally spotted with his wedding ring last week.
Beyonce Knowles also showed off her wedding ring for the first time on Wednesday, when she saw Jay-Z perform at Madison Square Garden.
Jay-Z also explained why he's a strong supporter of Democratic presidential hopeful Barack Obama.
The rapper added: "What [Obama] represents is, we as a people are part of the American Dream. We were left out of the dream at a certain point. Now the dream is, you can be anything – and it's not cliché."
Jay-Z is featured on three special commemorative Vibe covers – out August 18 – for the magazine's 15th anniversary. The issue includes a comprehensive songography of his 450+ songs.
Comments
comments