Katy Perry, who shot to fame with her 2008 single "I Kissed a Girl," has promised not to follow in Britney Spears' footsteps.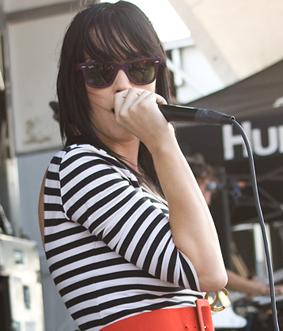 The "I Kissed a Girl" singer, who is dating "Gym Class Heroes" star Travis McCoy, insisted that she has no intention of letting fame go to her head.
When asked how she would stop herself copying Britney, who had a public meltdown earlier this year, Katy Perry answered: "You have to be really strong-headed to survive in this industry."
The American singer-songwriter explained: "If you are going to get into it, lose your vices because they are not something you should have – especially if you are in the public eye. Eat your vegetables, take your vitamins and be discerning about the people that are around you. Know who is a creep and who is not, who is there for the right reasons and who is not there for the right reasons."
Katy Perry, who was famous for her choices of unique outfit, also explained where she gets her fashion inspiration from.
She added: "I have a fascination with all things 40s and the way women had a poise and a unique look. They were more put together and cared how they presented themselves. Everybody had their own kind of deal, it wasn't like walking robots wearing one label or having to wear one thing because it was the coolest, trendiest thing. I think that's why I make so many daring choices with my style, because it goes to show that you don't have to be like everybody else."
Comments
comments