Republican John McCain revealed that one-third of the $150,000 that the GOP spent on clothing and accessories for his running mate, Alaska Gov. Sarah Palin, and her family, "is given back."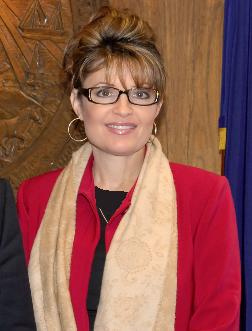 Much of the wardrobe brought for the Republican vice presidential hopeful did not fit or hasn't been worn; the rest of the clothes will be donated, according to McCain campaign.
Mark Salter, who is McCain strategist, "about a third of it was returned immediately" because they were the wrong size, or for other reasons. His explanation was the first time the campaign has mentioned any of the items had been returned.
Last week after the purchases at such high-end department stores as Saks Fifth Avenue and Neiman Marcus appeared in campaign spending reports filed with the government, McCain and his aides repeatedly said the clothes would be donated to charity after the election.
News of such expensive clothes offered a stark contrast to Sarah Palin's image as an average "hockey mom."
Tracey Schmitt, who is the campaign spokeswoman of Sarah Palin, revealed that some of the clothing was returned after the Republican National Convention in September.
Sarah Palin generally wears her own outfits on the campaign trail as her campaign spokeswoman explained: "A third was returned post-convention. Many of the remaining clothes have never been worn."
Her campaign spokeswoman also revealed that Sarah Palin intended to donate the items she has worn to charity, adding: "Regardless, what wasn't returned will go to charity after Election Day."
When asked about Sarah Palin, John McCain dismissed the impression that his vice presidential running mate is unqualified to be president and that she is hurting is campaign for the presidency.
As for Sarah Palin's expensive clothing purchases, McCain declared: "Look, she lives a frugal life. She and her family are not wealthy. She and her family were thrust into this, and there was some – and some third of that money is given back, the rest will be donated to charity."
John McCain, who is the Republican presidential nominee, added: "Americans right now care about whether they're going to stay in their homes, whether they're going to have a job, whether they're going to be able to keep their health insurance, if we're going to come out of this ditch that we're in. They want change. They want reform. She is a role model to millions and millions and millions of Americans."
Comments
comments