Keeley Hazell, who is a "Page 3" model, stunningly poses as a golden girl as she marks the Olympic joy with a sexy photo.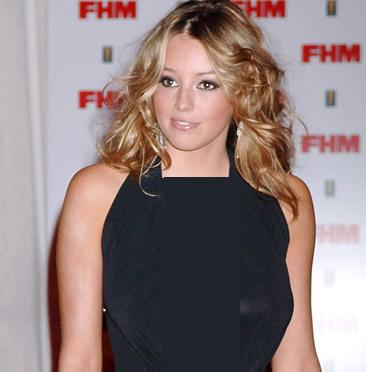 The "Page 3 beauty" was sporting a gold spray paint on her body and a golden medal as a way to show her support to the British Olympic heroes' success at the Beijing Games.
The Team GB athletes returned home yesterday after they shined at the games – winning an amazing 19 gold medals.
The winners included triple gold-winning cyclist Chris Hoy and double gold winning swimmer Rebecca Adlington.
Keeley, who is hailed from Bromley, Kent, revealed: "To go to the Olympics and win so many golds was brilliant. All our athletes have made the nation feel great again.
She added: "And it was made even sweeter because we finished so far ahead of the Australians. It really was a 24-carat gold achievement."
Keeley Hazell previously posed for stunning advertisement for Lynx. Check the sun website for her daring photos.
Comments
comments